Relationship
with Society
Article 1 of our management philosophy states a stable supply of energy and materials. The role is in greater demand in emergencies, not only in ordinary times. Even in emergencies, we will optimally and quickly achieve a stable supply of fuel, based on our accumulated knowledge and the enthusiasm of each employee in cooperation with our customers.
Emergency marine transportation during the Great East Japan Earthquake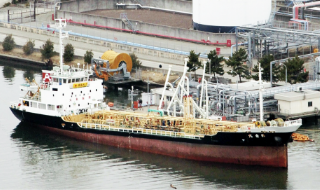 On March 20, 2011, for the first time after the Great East Japan Earthquake, our ships performed the emergency marine transportation of fuel oil. "Tsuruhiro Maru" and "Sanpo Maru No. 5" each transported 2,000 KL of gasoline and kerosene to Sendai-Shiogama Port immediately after the disaster. The prompt supply of fuel oil to the affected areas greatly contributed to in alleviating the serious fuel oil shortage.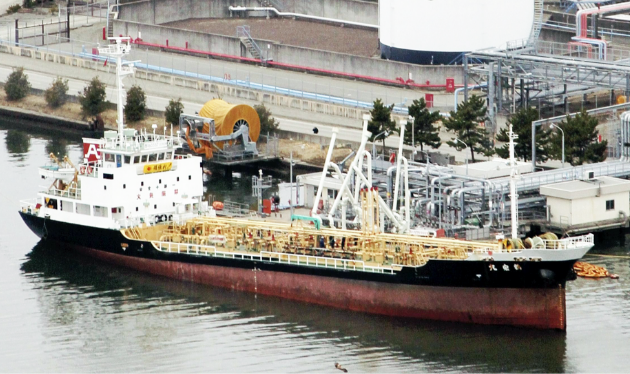 Safely completed the fuel supply at the terminal damaged by typhoon Hagibis (No.19) 2019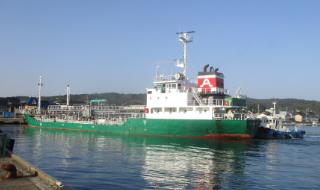 On November 4, 2019, our ship "Yusei Maru" had supplied fuel at the Fushiki, Japan. The port had damaged due to the typhoon and were unavailable for discharging.
However this area's fuel supply had been solely reliant on marine transportation, then after two weeks of our discussions with concerned parties, "Yusei Maru" had first completed suppling fuel. Even in such an unforeseeable situation, we successively delivered the necessary fuel without any problems.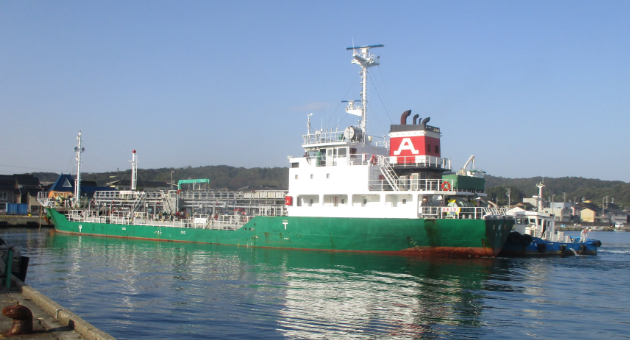 Supports Provided
We support disaster-affected areas by mainly providing donations in hope of immediate and steady recovery from disasters.
Support for the areas in southwestern Japan affected by heavy rain in July 2018
Support for the areas affected by the 2018 Hokkaido Eastern Iburi earthquake
Support for the areas affected by Typhoon Hagibis (No. 19) 2019
PAGE TOP