Message from
the President
First of all, we would like to express our sincere appreciation to all our shareholders and stakeholders for your continued support.
We have been in business as Asahi Tanker for more than 70 years, and counting from the predecessor oil operation company (Tateishi Shoten) in the prewar period, we have been in business for 111 years. The 20th century was known as the "Century of Oil", and it is no exaggeration to say that our company has grown and developed together with oil during that time. Now, almost a quarter of the way through the 21st century, the world has changed and is rapidly shifting from fossil fuel-based energy to renewable energy in order to achieve a "decarbonized society". While a "decarbonized society" is certainly to be achieved, we understand from recent developments that technological issues, cost burden issues, and social issues such as pandemics and international conflicts that impede global economic growth will sometimes force a slowdown in the path to decarbonization.
Energy supplies, like air and water, cannot be cut off even for a day. We believe that our primary mission is to firmly support the logistics of oil companies that are our shippers, until alternative energy sources become ubiquitous. Of course, if there is a demand for marine logistics for new energy, we believe we will inevitably build a new pillar of our business there.
While fully utilizing the safe transportation system we have cultivated up to now, we will focus
on providing vessels that meet future transportation needs and training excellent crew members
to meet those needs.
We transport energy and at the same time also consume energy for transportation. The world's first electric powered tanker, an environmentally friendly vessel, has been in operation in Tokyo Bay since this fiscal year, and the vessel itself is a symbol of our commitment to "decarbonization". Although there is still room for technological improvement, and compared to the amount of CO2 emissions of the approximately 160 domestic and international vessels handled by our company group, this is a small amount, but we hope the vessel will provide an opportunity to think about reducing CO2 emissions in marine transportation as a whole. In addition, we have established an in-house Corporate Planning & Environmental Sustainability Promotion Team in FY 2022, so that each and every one of our executives and employees can work on environmental and social issues.
We would greatly appreciate your continued support and guidance.
President, Chief Executive Officer
Asahi Tanker Co., Ltd.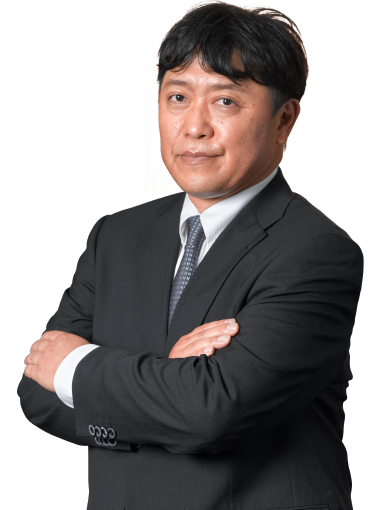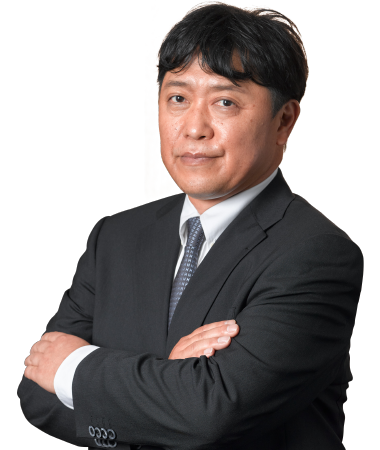 PAGE TOP